Un Camino Hacia El Destino
Un Camino Hacia El Destino
Un Camino Hacia El Destino – English Subtitles
El Gran Final added with professional English Subtitle, NEW EXTRA STREAMING & DOWNLOAD SERVERS ADDED FOR THE WHOLE TELENOVELA.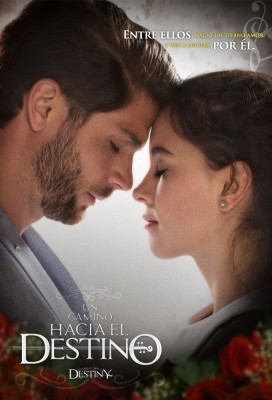 Un Camino Hacia El Destino
Luisa Fernanda Pérez, a beautiful, 18-year-old student, has two passions: mastering the violin and gardening, a skill she learned from her father, Pedro, the former groundskeeper of the wealthy Altamirano family's estate. A chance encounter with destiny alters her life after she is injured in a car accident caused by Luis (her biological father), a playboy lawyer and falls for his stepson, Carlos, an attractive, young doctor treating her at the local hospital.
Alternative Title
Road to Destiny