Tres Veces Ana
Tres Veces Ana (The Three Sides of Ana) – English Subtitles
Episode 102 = Final | Episode 103 = Interviews and Behind The Scenes footage.
NEW SERVER HAS BEEN ADDED (VIDEOME).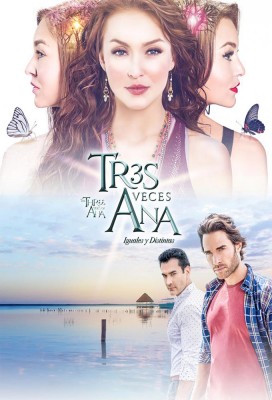 Tres Veces Ana
Over a road trip, triplets Ana Laura, Ana Leticia, and Ana Lucía, along with their parents, suffer a dramatic accident crashing by the side of a river. The consequences of this event are catastrophic: Both parents die, Ana Laura loses one leg, and Ana Lucía, unconscious, is dragged by the river's flow. Only Ana Leticia, who actually caused the accident, emerges unscathed.
Alternative Title
The Three Sides of Ana