Descendants of the Sun (KR) (2016)
Descendants of the Sun (KR) (2016)
Descendants of the Sun (2016) – Korean Drama – HD Streaming with English Subtitles
You are currently watching the Original Korean Drama, there is a Vietnamese adaptation by the same name:
[✔️ Descendants of the Sun (Korea) (2016) | Descendants of the Sun (Vietnam) (2018)]
Episode 17 = Special #1 | Episode 18 = Special #2 | Episode 19 = Epilogue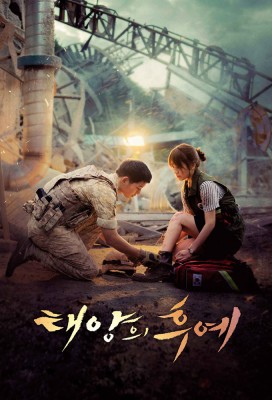 Descendants of the Sun (KR) (2016)
It's love at first sight for special forces Captain Yoo Shi Jin when he meets a beautiful doctor who treats his wounds. Over before it can truly begin, the two separate due to their opposite values -- one being a soldier who takes lives, and the other a doctor who fights to save them. Almost a year later, a fateful reunion takes place in Uruk, causing them to work together. Can Shi Jin and Mo Yeon overcome their biggest hurdle, or was it never meant to be?
Alternative Title
태양의 후예 | taeyangui hooye