La Piloto - Season 1
La Piloto (The Pilot) – Mexican Telenovela – HD Streaming with English Subtitles
This telenovela has been fully re-uploaded.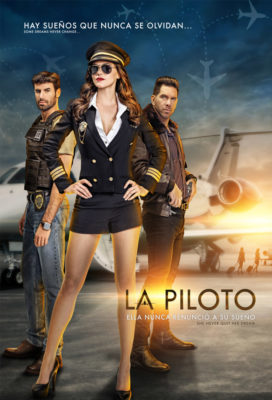 La Piloto - Season 1
Inspired by real-life events, La Piloto tells the story of Yolanda, a girl who dreams of becoming a pilot. Destiny grants her wish, but she winds up flying small planes used to move drugs across Mexico, Colombia and Central America. John Lucio, her boyfriend and former flight instructor, betrays her to avoid going to prison. This fuels Yolanda´s thirst for revenge and, ultimately, motivates her to seek control of the drug trafficking business.
Alternative Title
The Pilot